Our Programs
Fitness is all about maintaining a healthy physique along with a healthy mind. It can be attained only through sheer dedication and training. Finding a short cut for it through machines and medicines cannot provide a long lasting result. It's all about training one's mind and strengthening the physique along with enhancing the coordination between them. Discipline…yes that's what it shapes. That is what you require to have an absolute controlled life. Martial Arts can make a complete transformation with developing discipline, self-reliance, modesty, patience and inner endurance. It is a real stress buster and makes you cope up with fear in a better way.
Learning Martial Arts provides a total transformation from heart to soul.
Karate Kid specializes in helping children and teens develop a healthy mind and body, and to feel more secure through quality, comprehensive, and professional Martial Arts Training. Whether your goal is self-defense, greater confidence, physical conditioning, stress reduction, flexibility, coordination or sport, Karate kid is the dominant alternative that will get you the results you are seeking.The aim with which we are moving ahead is giving children a platform to grow with full synergy of mind and body. Learning the art of self-defense, getting disciplined, and becoming strong with lots of fun. Obedience and self-control is the major contribution of Karate kid in the upbringing of every individual.Many physicians recommend these exercises as the best way to facilitate children achieve social, physical, mental, and emotional growth. Their attention span and ability to sit still and learn will increase through the self-discipline that they will develop as they get trained at Karate Kid. As their skills improve, so will their self-image. Your child will become more willing to try and excel, and their fear of failure will diminish.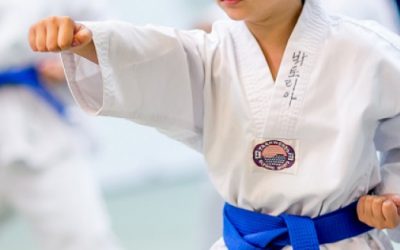 KarateIt was developed in Ryukyu Kingdom which was annexed by Japan in 1879. A fight which focuses on hand strikes and can be practiced as an art, self – defense or as a combat sport. Unarmed martial arts discipline employing kicking, striking and defensive blocking...